Volunteer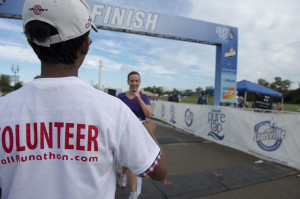 Are you looking to volunteer at Louisville-area sporting events?
You've come to the right place. The Louisville Sports Commission has a way for you to volunteer for its events as well as other sporting events being held in our community. By volunteering, your efforts contribute to the event's success and the participants' overall experience.
If you're interested in learning more about volunteer opportunities, contact Troy Killian at tkillian@louisvillesports.org.